Do you want to become a registered nurse (RN)? The choice to pursue a career in this field will require applicants to perform certain job responsibilities and possess several qualities.
What are the Job Responsibilities of a Registered Nurse?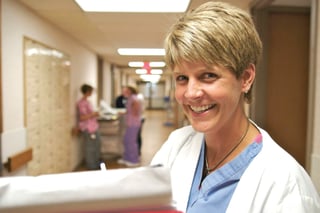 Some of the job responsibilities for seeking a career in nursing include the following:
Monitor, record and report symptoms or changes in a patient's condition
Maintain accurate and detailed reports and records
Interpret and evaluate tests to identify and assess a patient's condition
Prepare and assist patients with medical examinations or treatments
Provide health promotion, counseling and education
Administer medications, wound care and other personalized interventions
What Qualities does a Registered Nurse need?
The qualities listed below are considered essential for those who are interested in going into the nursing field:
Ability to be a team player
Ability to demonstrate positivity in any situation
Ability to remain calm under pressure
Ability to keep emotions in check
Flexibility at the work place
Excellent decision-making skills
Endless supplies of compassion
Excellent communication skills
Critical thinking/reasoning skills
Honesty and integrity
Outstanding organizational skills
Objectivity
What are the Physical, Academic and Cognitive Requirements of becoming a Registered Nurse?
Students who are contemplating pursuing an Associate of Applied Science in Nursing degree at Hocking College should be prepared to pass a criminal background check and meet the following requirements:
Physical Requirements:
Ability to pass a drug test
Good health
Good mobility
Physical strength
Good hearing
Good vision
Good hand-eye coordination
Academic Requirements:
High school diploma or equivalent
Good computer skills
Basic math skills
Good writing skills
Cognitive Requirements:
The ability to collect, recall and analyze information
The ability to calculate, measure and reason data
The ability to relay information clearly, precisely and effectively
Why Pursue a Nursing Degree at Hocking College?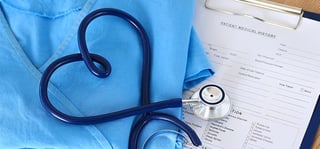 In addition to getting hands-on, real-world and clinical experience, students who make a commitment to getting an Associate of Applied Science in Nursing degree from Hocking College will graduate fully qualified to take the National Council of Licensure Examination for Registered Nurses (NCLEX RN) in Ohio.The list below are some of the advantages of enrolling in Hocking College's nursing program:
Hocking College's smaller class sizes will give students more one-on-one time with the their instructors.

Students will gain clinical experience by working in local hospitals, long-term care facilities, home health care agencies, schools, clinics and camps all located within a 75-mile radius from the college.

Students will be able to help shape their own individualized academic success plans.

Hocking offers students a payment plan option to help them pay for their education in manageable installments.

Hocking College is the only two-year college in Ohio to offer residence halls for students who choose to live on-campus.

Currently, the estimated course fees to obtain an Associate of Applied Science in Nursing degree are $2,631.

Dedicated students can receive their Associate of Applied Science in Nursing degree in only four semesters.
Ready to give a career in nursing a shot? Learn more about Hocking College's nursing program today.