What does Harry Potter creator J.K. Rowling, Facebook founder Mark Zuckerberg, media mogul Oprah Winfrey, and animation pioneer Walt Disney all have in common? They were all groundbreaking entrepreneurs!
According to Merriam-Webster, an entrepreneur is defined as, "one who organizes, manages, and assumes the risks of a business or enterprise."
However, upon closer examination of the careers of Rowling, Zuckerberg, Winfrey and Disney, it's obvious that it clearly takes more than organizational, management, and risk management skills to achieve the success these brave trailblazers did and continue to do.
So what exactly does it take to become an entrepreneur? The following list details specific qualities, otherwise known as The Seven P's, all of which anyone planning to go into business for themselves needs to possess:
Passion
Patience
Preparedness
Perseverance
Productivity
Persuasiveness
Pride
What Kind of Education Do I Need?
Although many famed entrepreneurs like Zuckerberg achieved success without finishing college, in today's ultra-competitive world anyone who plans to go into business for themselves clearly needs the knowledge, skills, and level of confidence that only having a good education can provide.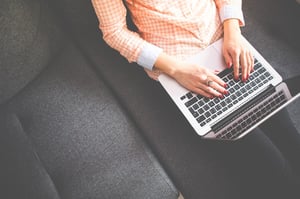 Also, in order to handle the responsibilities and demands of being an entrepreneur, it's advisable for anyone following this path to consider taking college courses that are business-oriented. Listed below are some of the primary courses anyone with aspirations of becoming an entrepreneur should consider taking:
Accounting Classes
Business Management Classes
Office Management Classes
Computer Science Classes
Marketing Classes
English Composition Classes
Can You Recommend A Good College?
Fortunately for students in Southeast Ohio and the bordering states of Indiana, Kentucky, Michigan, Pennsylvania, and West Virginia, Hocking College offers the following degrees programs that could provide any aspiring entrepreneur with the educational foundation they need to pursue their passion:
Associate of Applied Business in Accounting and Financial Services: In this degree program students will learn how to record business transactions, prepare and analyze financial statements, prepare a payroll system, and fill out an assortment of essential tax forms.
Associate of Applied Business in Business Management and Entrepreneurship: In this degree program students will learn how to develop accounting records, make management-level decisions, study business law, explore different marketing strategies, and hire qualified staff members.
Associate of Applied Business in Office Administration: In this degree program students will learn how to manage records, budgets and finances, how to prioritize office projects, utilize software packages to administer office duties, and maintain relationships with clients and colleagues.
Associate of Applied Science in Website and Application Development: In this degree program students will learn how to construct a database, develop coding, identify a client's needs, and expand their problem solving skills.
Associate of Applied Business in Art, Design and Marketing: In this degree program students will learn how to develop a professional portfolio, curate a mobile business, set up a studio, and extend the boundaries of their own creativity.
In addition, all the degree programs mentioned include English Composition classes to help students improve and strengthen their communication skills.
So if your dream is to one day be in the same league as J.K Rowling, Mark Zuckerberg, Oprah Winfrey and Walt Disney, then perhaps the ideal place to start your journey is at Hocking College.
For more information on Hocking College's Business Management & Entrepreneurship program contact Program Manager, LaDora Ousley at ousleyl@hocking.edu or (740) 753-7062.