According to the LinkedIn article, Your Email Habits Are Being Judged, how you respond to work-related emails can determine how your coworkers evaluate your level of professionalism.
In this article, CEO Richard Moran from Frost & Sullivan suggests that employees who do not respond to emails can be perceived as "disrespectful and insensitive" by their coworkers.
In Moran's professional opinion, all in-office emails should be responded to before the work day has ended. He added that many times a simple response such as "Got it!" can be all it takes to prevent a coworker from feeling like they're being ignored.
In the Glassdoor article, The Do's and Don'ts of Business Email Etiquette, author Sharon Schweitzer offers the following suggestions for constructing professional business emails: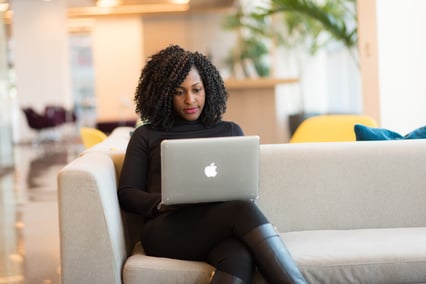 Read the subject line. Reading the subject line before opening a business email will help you start organizing your thoughts
and inspire you to start formulating an effective response to your coworker.
Address all coworkers equally. No matter how close you might be with some coworkers, never take a casual approach when you're addressing them in business-oriented emails. This means using "hello" instead of "hi" and using their proper name as opposed to a nickname. This strategy will make coworkers less inclined to think that you don't perceive or treat all your coworkers equally.
Refrain from using emojis. While emojis can be humorous and cute when they're included in business emails, they can also make you appear immature and unsophisticated.
Avoid all forms of negativity. No matter how much you might disagree with a company policy or dislike someone you work with, interjecting your negative opinions of anything or anyone related to your job into a business email could make colleagues assume that you're a petty, backstabbing gossip.
Proofread, proofread proofread. Many times catching and correcting a minor spelling or grammar error before you send out an email will give coworkers the impression that you are a conscientious, detail-oriented person who takes their position seriously.
Where Can I Get the Training I Need to Become a Business Professional?
If you have aspirations of one day becoming a small business owner, perhaps you should consider enrolling in Hocking College's Business Management & Entrepreneurship Program. In only two years, you could graduate with an Associate of Applied Business in Business Management & Entrepreneurship degree.
What Will I Learn in the Business Management & Entrepreneurship Program?
Hocking College's associate degree program is designed to provide business and entrepreneurship-oriented training to both students who are new to the business world and established professionals who have aspirations of one day going into business for themselves.
The training students receive will prepare them for careers in the business management field and includes a practicum in an area business, industry or agency, in addition to an optional internship or cooperative work experience.
Courtesy of Hocking College's smaller class sizes, students will be able to get the crucial one-on-one time with their instructors to learn how to develop the following business-related skills:
Develop accounting records
Properly communicate with colleagues
Make sound management decisions
Understand the legal system as it relates to the business world
Develop and implement appropriate marketing strategies
Maintain high ethical standards in business dealings
Assemble an effective staff
Use effective quantitative skills in business activities
For more information on this program, contact the Business & Entrepreneurship Program Manager, LaDora Ousley, at ousleyl@hocking.edu or (740) 753-7062.