Looking for a spooky film to watch this October? Look no further than this round-up of the top 13 horror films inspired by Hocking College majors.
If your major is Automotive Technology then the ideal horror film for you might be…
"CHRISTINE" (1983)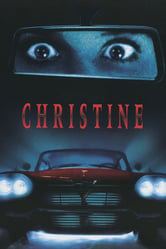 Based on a novel by Stephen King, the title refers to a red 1957 Plymouth Fury nicknamed "Christine" that's been linked to several mysterious deaths. Many years later, a bullied high school nerd named "Arnie" buys the now wrecked car and tries to restore it. Once restored, Christine takes on the personality of a possessive girlfriend who becomes obsessed with literally turning anyone who tries to come between her and her owner into road kill.
---
If you're pursing a Commercial Driver's License (CDL) Certificate then the perfect horror film for you might be…
"DUEL" (1971)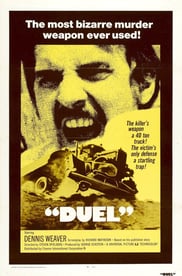 Featuring the full-length directorial debut of future Oscar-winner Steven Spielberg, "Duel" is a classic horror road film scripted by iconic science fiction author Richard Matheson of "I Am Legend" fame. The movie stars Dennis Weaver as an electronics salesman on a business trip through the Mojave Desert. Suddenly, he finds himself being terrorized by a mysterious Peterbilt 281 tanker truck in a movie that's considered Spielberg's prelude to "Jaws."
---
If you're a Criminal Justice: Law Enforcement major the perfect horror film for you might be…
"THE SILENCE OF THE LAMBS" (1991)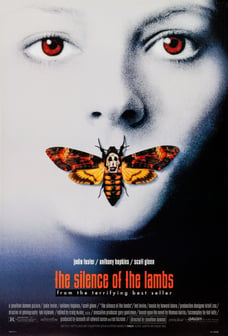 In attempt to catch a sadistic serial killer nicknamed "Buffalo Bill," F.B.I. profiler Jack Crawford uses an ambitious F.B.I. cadet named "Clarice Starling" to pry information out of incarcerated cannibalistic serial killer, Hannibal Lecter that could help them solve this baffling case. In exchange for insights into her troubled childhood, Lector offers Starling riddle-laced clues that will hopefully help her locate the killer before he murders the daughter of a high-profile US senator.
---
If you're major is Dental Hygiene then the perfect horror film for you might be…
"DARKNESS FALLS" (2003)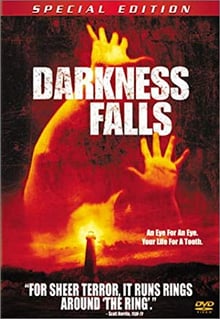 Long ago in the town of Darkness Falls, Maine there once lived a kind and wealthy woman named "Matilda Dixon" whose only ambition was to become a mother. When that dream never materialized, instead of grieving Dixon devoted herself to rewarding the children of her community with coins every time they lost a baby tooth. This earned her the title of "The Tooth Fairy." However, after being disfigured in a house fire, Dixon became an outcast who was falsely blamed for the disappearance of two neighborhood children.
After the townspeople brutally murdered her, Dixon swore vengeance. Now, 150 years later, her evil spirit has finally returned to her hometown to extract her blood thirsty revenge.
---
If you're an Early Childhood Education major the ideal horror film for you might be…
"VILLAGE OF THE DAMNED" (1960)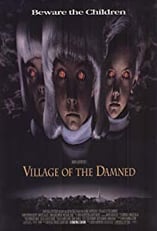 One day the entire population of a British village fall to the ground and become totally unconscious. Two months later, all the women and girls of child-bearing age in the village discover that they're pregnant. Several months later, each woman gives birth at the same time to children with platinum-colored hair, glowing eyes, bad attitudes and a terrifying array of powers that could enable them to enslave all of humanity.
---
If your major is EcoTourism and Adventure Leadership the perfect horror film for you might be…
"THE DESCENT" (2005)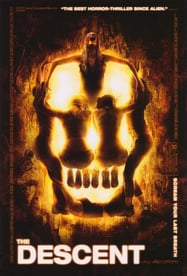 One year after losing her husband and daughter in a freak accident, Sarah and a group of her girlfriends gather at a cabin in the Appalachian Mountains of North Carolina. Their objective is to explore a local cave. After becoming accidentally trapped inside, the women begin their desperate search for a path back to the surface. Meanwhile, they're being stalked by a vicious tribe of hungry subhuman cave dwellers with an appetite for human flesh.
---
If you're a Film and Video Production major the perfect horror film for you might be…
"DIARY OF THE DEAD" (2007)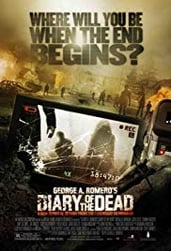 Shot in the same style as "The Blair Witch Project," this movie follows a crew of Pennsylvania film students who are shooting a horror film in the woods. When reports begin coming in that the dead are becoming flesh-eating zombies, the students cross their home state looking for survivors. Eventually, they take refuge at a secluded mansion where the hero "Jason" continues to chronicle their fight for survival. This film was directed by the late George A. Romero-making this the fifth installment in his zombie sage that began with "Night of the Living Dead" (1968).
---
If your major is Hospitality & Events Management then the ideal horror film for you might be…
"THE SHINING" (1980)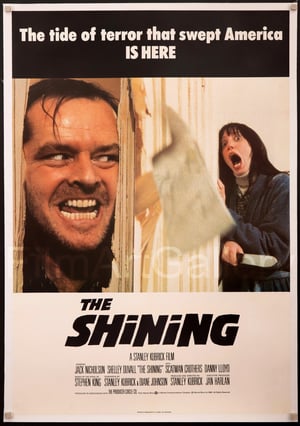 In hopes of overcoming a serious case of writer's block, former school teacher Jack Torrance decides to accept a position as a winter caretaker at the isolated Overlook Hotel in Colorado. Once he's hired, Jack, his wife Wendy and their son Danny settle into the massive hotel for what seems like a long cold boring winter. But unbeknownst to Jack, Danny has been having psychic premonitions of impending doom that somehow involve the hotel. Gradually, each member of the family begins to have encounters with a series of ghosts-all of whom died horribly at the hotel.
---
If your major is Laboratory Sciences then the ideal horror film for you might be…
"SPLICE" (2009)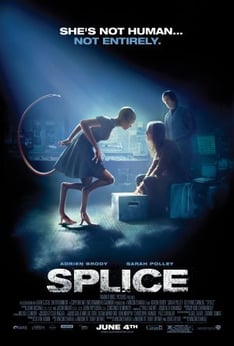 After geneticists Clive and Elsa become famous for splicing the DNA of two animals together to create a new species they decide to start adding human DNA into their experiments. When the pharmaceutical company they work for squashes their plans they decide to conduct their own experiments in secret.
The result of their efforts is "Dren," a human hybrid who is highly intelligence, has astounding physical attributes and possesses a lethal stinger. She also begins to grow at an alarming rate physically. As a result, the bigger Dren gets, the more independent, violent and dangerous she starts to become.
---
If your major is Nursing then the best horror film for you might be…
"FRAGILE" (2005)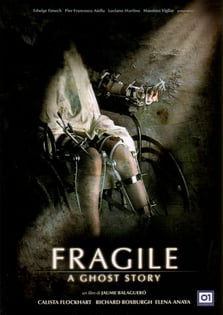 When an American nurse decides to accept a job at an isolated children's hospital on the Isle of Wight strange things begin to happen late at night, On the verge of being condemned, the hospital also comes with a history of ghost sightings on its abandoned second floor. Then, when a freak train accident forces the victims to show up at the hospital the nurse becomes fixated on a group of orphan children who seem to have a supernatural connection to the hospital's blood-stained past.
---
If your major is Parks & Museum Education then the perfect horror film for you might be…
"THE RELIC" (1997)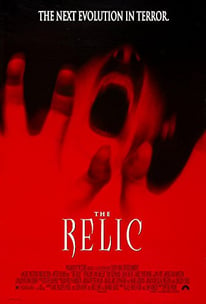 When a researcher ships two crates from South America to Chicago's Natural History Museum he doesn't realize that something inside the structures is actually alive. Then, its discovered that the crew of the cargo ship that brought the crates to the U.S have all been brutally murdered. After a security guard at the museum is killed in a similar fashion, Lt. Vincent D'Agosta and a pretty museum researcher, try to solve the mystery of what was actually in the crates before a major benefit takes place at the museum.
---
If you're pursing a Real Estate Certificate then the perfect horror movie for you might be…
"THE HAUNTING" (1960)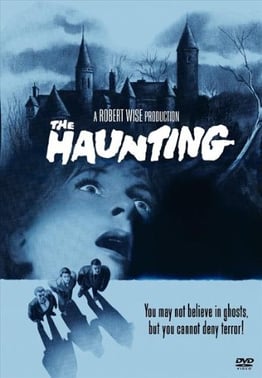 Based on "The Haunting of Hill House" by Shirley Jackson, the plot centers on four strangers who come together to prove if ghosts really exit. The experiment is under the direction of paranormal expert Dr. Markway. The location he's chosen to conduct the experiment in is Hill House, a large, eerie, isolated, New England mansion with a horrifying history of death, violence and insanity. The plot centers on Eleanor Lance, a shy spinster with psychic abilities that unfortunately make her the target of some horrifying paranormal activity.
---
If you're pursing a degree in Equine Sciences then the perfect horror movie for you might be…
"Sleepy Hollow" (1999)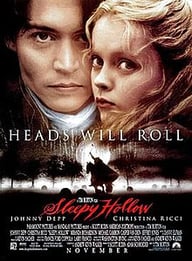 Based on the classic tale by Washington Irving, "Sleepy Hollow" opens in 1799. A young police detective named "Ichabod Crane" is sent from New York to a small town called "Sleepy Hollow" to investigate a recent series of gruesome murders. Upon his arrival, Crane discovers that each victim was a notable man with a dark secret.
Legend also has it that the murders were committed by a long-dead Hessian horseman whose head has been mysteriously chopped off. With help of the beautiful Katrina Van Tassel, Crane attempts to unravel the mystery behind the deaths before he becomes the killers next victim.
---
We hope you enjoyed our round-up of the top 13 movies to watch this October. Have a spook-tacular October!