In August 2018, Ohio Attorney General Mike DeWine filed a lawsuit against a company called IGeeksOnline and a Columbus woman, in which they were both accused of offering consumers misleading tech support services. In conjunction, DeWine's office recently reported that over 60 tech support scams were reported last September in the buckeye state.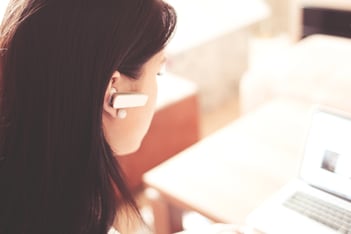 What is a Tech Support Scam?
A tech support scam often starts out with a consumer receiving a phone call from a phony tech support company. The purpose of this call is to warn the listener that there's a serious problem with their computer.
Next, the listener is given a series of precise instructions they are supposed to follow. However, once they begin carrying out these tasks, the caller starts requesting that they provide them with their personal information.
At this point the caller says they can't "fix" the alleged computer problem they're calling about until the listener provides them with their full name, age, home address, and access to their personal computer. In addition, the caller also informs their potential client that the services they provide do indeed come with a substantial fee.
Sadly, consumers who fall for this kind of scam end up losing money and put their personal information at risk for being misused.
How Can I Avoid a Tech Support Scam?
Anyone who wants to avoid becoming the victim of a tech support scam can do so by implementing the following plan of action:
Be suspicious of anyone claiming to represent a software company that you've never heard of.
Never give a stranger access to your personal computer.
Never click on unfamiliar links or pop-ups warning you that there's a serious problem with your computer.
Don't call phone numbers that are included in unfamiliar links or pop-up ads
Ask for referrals of

computer repair services

from people you trust like family, friends, and colleagues.
Ignore any alleged tech support representative who advises you to pay for their companies' services with a credit card or gift card over the phone.
Avoid strangers selling tech support services who offer the listener a refund for any faulty tech support they may have had in the past. This is just a ploy to get more personal information from the listener.
Where Do I Report a Suspected Tech Scam?
Anyone who feels they have been approached by a tech support scammer can report the incident to the Ohio Attorney General's Office by calling 800-282-0515 or visiting www.OhioProtects.org.
Where Can I Get the Training I Need to Work in the Tech Support Industry?
Hocking College now has a Cybersecurity and Network Systems program. In only four semesters, students can graduate with an Associate of Applied Science in Cybersecurity and Network Systems Technology. All students need to succeed in the program are some basic computer skills and a willingness to learn.
For more information on Hocking College's Cybersecurity and Network Systems Program, contact Cybersecurity and Network Systems Program Manager, Mark Riley at rileym24177@hocking.edu or by phone at (740)753-7209.