Baqer Aljabr is Hocking College's Program Manager for the new Advanced Manufacturing and Engineering Technologies degree program.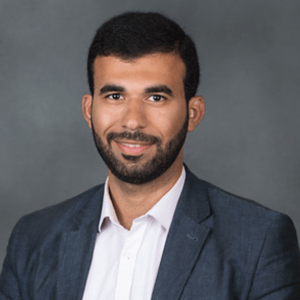 A native of Saudi Arabia, Aljabr obtained both his Bachelor of Science in Engineering Technology: Specialization in Mechanical Design and Master of Technology Management degrees from Bowling Green State University in Bowling Green, Ohio. He'd previously received a High Diploma of Maintenance and manufacturing Technology with a Specialization in Manufacturing Engineering Technology from Jubail College in Jubail, Saudi Arabia.
Professionally, Aljabr has a strong background in both teaching and administration. He also speaks Arabic, English, Spanish and Urdu. A few of his previous job titles include the following:
Project Engineer, BioFIT Engineered Products, Bowling Green, Ohio
Technical Coordinator, Big Fab Lab, Bowling Green, Ohio
Technical Expert in 3D printing, Spectra Photopolymers, Millbury, Ohio
Adjunct Faculty, Robotics Instructor: Terra State Community College, Freemont, Ohio
He was an undergraduate research assistant in Bowling Green State University's College of Technology, Architecture and Applied Engineering. Aljabr was a graduate teaching assistant at BGSU. He's taught lectures and labs—some with as many as 60 students. Aljabr also has experience working with many machines found in a mechanical engineering lab like lathe, CNC machines, milling machines, hand tools, metal brakes, welding and drilling.
While at BGSU he was also an international ambassador for International Programs and Partnerships and a tech ambassador for the College of Technology, Architecture and Applied Engineering. Aljabr as took part in several projects while at Bowling Green, including designing a robot that uses voice recognition, face recognition and social connectivity to help seniors citizens by helping them remember when to take their medication and dispensing it to them.
At Hocking College, Aljabr's students will learn advanced manufacturing techniques as part of their course work in the Advanced Manufacturing and Engineering Technologies program.
TELL ME MORE ABOUT THE ADVANCED MANUFACTURING INDUSTRY
Advanced manufacturing incorporates technology into existing manufacturing processes to increase overall efficiency. The goal of advanced manufacturing is to help businesses minimize waste and produce more products in less time.
It's estimated that in the next decade, roughly 3.5 million advanced manufacturing positions will need to be filled.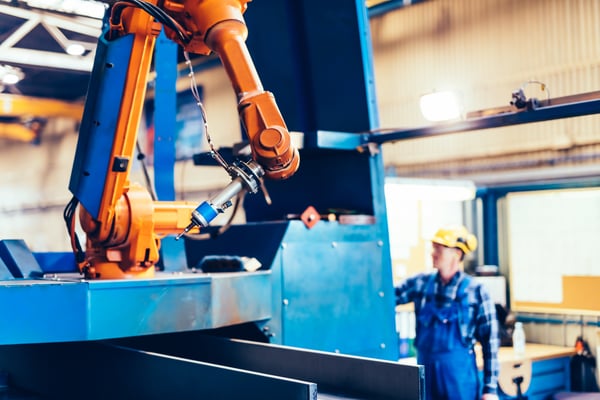 WHAT SKILLS WILL I LEARN IN THIS PROGRAM?
Students who enroll in Hocking College's Advanced Manufacturing and Engineering Technologies program will study the following subjects over four semesters:
Architectural Design
Automation Techniques
Mechanical Design
Industrial Robotics
Real-World Advanced Manufacturing Processes
Robotics Programming
Robotics Applications
Supervision and Leadership
WHAT ABOUT JOB OPPORTUNITIES?
Students who graduate with an Associate of Applied Science in Advanced Manufacturing and Engineering Technologies from Hocking College can fill the following positions in the workforce:
A

utomation control technician

Automation technician
Automation technologist
Electrical and instrumental technician
Field service technician
Instrument specialist
Robot operator
HOW MUCH MONEY DO PEOPLE IN THE ADVANCED MANUFACTURING INDUSTRY MAKE?
According to the U.S. Bureau of Labor Statistics and Neuvoo, the average salaries for specific positions in the advanced manufacturing field are:
HOW CAN I GET MORE INFORMATION ON THIS PROGRAM?
For more information on this program, contact Advanced Manufacturing and Engineering Technologies Program Manager Baqer Aljabr by email at aljabrb@hocking.edu or by phone at 740-753-6127.