It's no secret that the U.S. has a drug problem.
The National Vital Statistics System (NVSS) found that in 2017 there were over 70,000 drug overdose-related deaths in the U.S. alone. In addition, Fortune recently posted that the rate of deaths in the U.S. from overdoses is twice that of any other nation.
What's the Situation Like in Ohio?
In November 2018, Cincinnati Public Radio News noted that out of all 50 states, Ohio has the second highest rate of overdose-related deaths in the U.S.
What Are the Top Addictive Substances?
In January 2019, CNN reported that the most addictive substances plaguing our country are the following: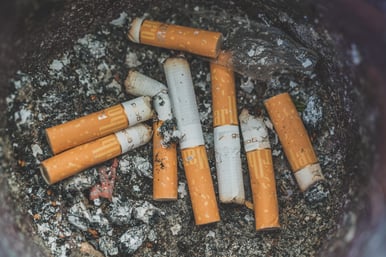 Heroin
Cocaine
Nicotine
Barbiturates
Alcohol
How Can I Help Combat This Crisis?
Perhaps the most proactive thing you can do to help people affected by drug abuse is by becoming a professional substance abuse counselor.
What's the Demand for Qualified Substance Abuse Counselors?
The U.S. Bureau of Labor Statistics notes that between 2016-2026, the substance abuse field has a projected 23% growth rate. In addition, there'll be roughly 60,300 new positions created in this field during the same time period.
Where Can I Get the Training I Need to Get Into the Addiction Recovery Field?
Hocking College in Nelsonville, OH offers an Associate of Technical Study in Addiction Counseling. This program provides students with both classroom training hours and supervised clinical internship hours, which are required when graduates apply for their licensure exam offered by the Ohio Chemical Dependency Board as Licensed Chemical Dependency Counselors.
Following the successful completion of their licensure exam and designated work hours required by the licensing board, graduates can then begin seeking employment in their chosen field.
These programs also meet the licensure recommendations of the International Certification & Reciprocity Consortium. This organization sets the international standards that determine if a chemical dependency counselor is competent and capable of fulfilling their job duties.
What Skills Will I Learn in This Program?
Students enrolled in the program will learn the following:
How to treat clients from diverse backgrounds
How to apply their education and training to help benefit their clients
How to maintain professional standards & establish ethical boundaries with clients
How to properly gather & compile clinical information
How to assess and support a client's diagnosis and proposed treatment program
How to prepare & update client-oriented documentation in a timely manner
How to practice clinical leadership skills
How to interact with allied community support and prevention services
For more information about this program, contact the Program Manager, Lori Baker, by email at bakerl13412@hocking.edu or by phone at (304) 753-6473.