Are you looking for a career that offers a unique blend of outdoor activity and computer technology? If so, you should consider getting a Geographic Information & Global Positioning Systems Certificate.
What is a Geographic Information System (GIS)?
A Geographic Information System (GIS) is a computer system that is capable of analyzing, capturing, displaying and manipulating geographic data.
Some of the functions this device offers includes collecting and storing data, offering a data catalog, displaying spatial information about specific areas, making accurate predictions regarding distances, and allowing different types of software to communicate more efficiently.
This system also displays patterns in maps, charts and reports, as well as address specific questions and problems through data analysis.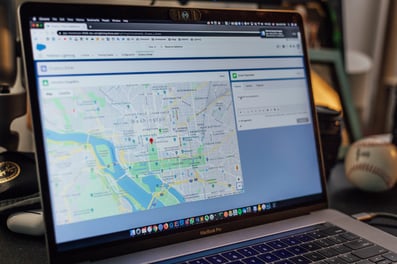 What is a Global Positioning System?
A Global Positioning System (GPS) is a computer system that uses satellites and ground-based receivers to create geographic data and to pinpoint specific locations.
Some of the functions this device offers includes giving drivers accurate and up-to-date directions, calculating arrival times, detecting detours and providing real-time traffic updates. GPS technology can also be used in combination with communication technology by helping law enforcement officers monitor specific vehicles or people, as well as helping parents monitor their children's whereabouts.
In conjunction, GIS/GPS technology is essential in assisting natural resources professionals survey and map out large areas, manage emergency situations and collect scientific data.
Who Could Benefit From Having GIS/GPS Skills?
Anyone whose job requires them to travel, use maps, track deliveries, or keep a precise schedule could benefit by having a GIS/GPS system. Some professions that could benefit from having this certification include:
App developers
Carpenters
Computer programmers
Farriers
Firefighters
Foresters
Heavy equipment operators
Hospice nurses
Law enforcement officers
Musicians
Physical therapists
Tour guides & tour guide agents
Truck drivers
Wildlife technicians
In addition, this training can be offered in a more compact and modular form designed to accommodate groups, and can benefit baccalaureate students that use spatial data as a part of their business.
Where Can I Get a GIS/GPS Certificate?
Hocking College's 16-credit GIS/GPS Certificate Program is designed to teach students in natural resources-oriented degree programs how to utilize GIS/GPS technology, which in return will increase their employment options and opportunities.
Also, since many of the classes in this program's curriculum are also required in other Natural Resources programs at Hocking College, obtaining this certificate would be an ideal addition to any degree without extending a student's graduation date.
What Will Students Learn in the GIS/GPS Program?
Students in this program will learn how to collect, manipulate and manage data using geospatial equipment, techniques, and methods. Students will create effective visual, tabular, and analytical products such as maps, graphs, charts, statistics, databases, tables and models. They will learn how to think spatially and perform spatial analysis on geographically referenced data.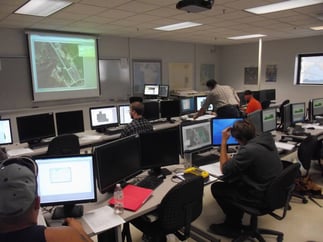 In addition, students will learn soft skills such as verbal and written communication, as well as interpersonal skills in order to collaborate with others, establish relationships, network, market, and advocate for projects.
For more information on Hocking College's GIS/GPS Certificate Program, contact Program Manager Daniel Kelley by email at kelleyd@hocking.edu or call the Natural Resources Office at (740) 753-6304.