Now that Christmas has passed, it's time to start thinking about New Year's Resolutions. This tradition is said to have started with the Babylonians some 4,000 years ago when they would crown or reaffirm a king, as well as make promises to the gods to pay their debts and return any objects they had borrowed. While the tradition of New Year's Resolutions still carries on today, the promises being made now are to ourselves instead.
So, what will your New Year's Resolution be? Below are five suggestions for resolutions that are suitable for any college student.
Get More Sleep
Whether you're cramming for a test or just staying up late to play a video game, getting a restful night's sleep is important. According to Healthline, a lack of sleep causes many significant changes in the body and increases your risk for serious health concerns such as obesity, disease, and even early death. It's recommended that you get seven to eight hours of sleep each night, and by doing so could help improve your appetite, immune system, memory, and lowers your risk of disease.
Focus on Your Health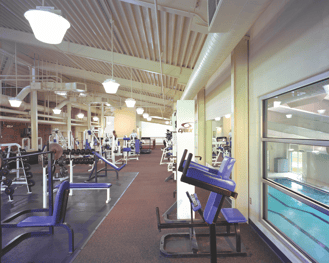 Health-related goals are typically the most common New Year's Resolutions made each year. Eating healthy in college can be a bit tricky, especially if your college has a dining hall that offers up food like hamburgers, tacos, spaghetti, and the like. However, students can look for healthier options such as choosing a salad for their main course, opting for fruits or veggies instead of french fries, or choosing grilled chicken over fried. Another way to stay healthy is to take advantage of any fitness facilities the college may have. The Hocking College Student Center is a recreational hub on campus and has several gyms, an indoor pool, tons of fitness equipment, and a rocking climbing wall. There are also a number of group fitness and personal training courses that students and the community can partake in at a decent rate. The Student Center's equipment is free for anyone who's registered for a class at Hocking.
Improve Your Grades
The best thing about a new year is a new semester. This means you can start fresh when it comes to focusing on your studies. Make it a goal to use your college resources such as the Academic Success Center or the Career & University Center. Another option at Hocking College is to join TRiO, which is a program that offers academic tutoring, advice on course selection, assistance on finding scholarships, and much more. If none of these are of interest to you, you could also consider starting your own study group.
Create a Budget
As a college student, you may not have a reliable source of income and may find yourself tight on money. Creating a budget will allow you to see how much money you're bringing in and to where it's going (i.e. food, gas, rent, etc.). Not only will you be in control of your finances, but you'll also be able to save money, not overspend, and worry less.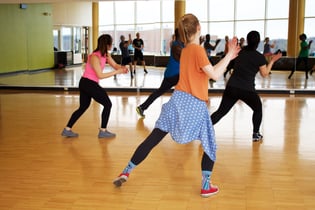 Try Something New
There are many firsts in college, some good and some bad. However, college is about broadening your horizons and experiencing new things. One resolution you can make in the new year is to go outside your comfort zone and try something new. Take up a sport, join a club, run for student government, or take a class you wouldn't normally take. All of the following suggestions are ways you can enhance your college experience.