When the COVID-19 pandemic struck, life as we know it changed—especially the way our society conducts business. As a result, businesses have had to adapt and become innovative in order to survive.
One profession that has made great strides toward embracing our society's "new normal" is the real estate profession.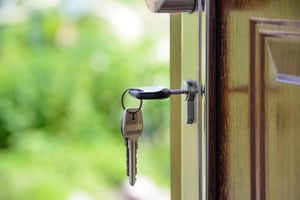 This topic was addressed in the recent article, The Delicate Art of Buying a Home in a Pandemic by Leigh Giangreco. Published on citylab.com on May 1, 2020, this piece details many of the adjustments real estate agents have had to make to stay in business, including:
Working more from home than in an actual office

Making sure properties that are for sale have been properly disinfected

Being equipped with face masks, gloves, shoe covers and hand sanitizer for any in-person interactions with clients

Showing homes on a strictly virtual basis

Conducting open houses on social media sites

Arranging 3D tours of homes
How lucrative is the real estate business?
The following figures from the U.S. Bureau of Labor Statistics reinforce that the real estate business is very profitable:
The median pay for a real estate agent is $50,730 per year

In 2018, the number of real estate agent jobs totaled 465,500

Between 2018-2028 they'll be 32,400 new positions in the field waiting to be filled
What are the duties of a real estate agent?
Real estate sales agents typically perform the following duties on a day-to-day basis:
Solicit potential clients to buy, sell and rent properties

Advise clients on prices, mortgages, market conditions and related information

Compare properties to determine a competitive market price

Generate lists of properties for sale, including details such as location and features

Promote properties through advertisements, open houses and listing services

Take prospective buyers or renters to see properties

Present purchase offers to sellers for consideration

Mediate negotiations between buyer and seller

Ensure that all terms of purchase contracts are met

Prepare documents, such as loyalty contracts, purchase agreements and deeds
Where can I get the training I need to become a real estate agent?
Hocking College in Nelsonville, Ohio, offers a 4-course certificate program that's only available to students online. The goal of this program is to prepare students to take the state of Ohio's real estate exam.
Obtaining this certificate can set students on a career path that can result in becoming real estate agents, investors, brokers or realtors, as well as becoming involved in property management and other real estate-related fields.
Hocking College's Real Estate certificate prepares you to explore a variety of career options and opportunities in this exciting, challenging and highly lucrative field. Students who decide to enroll in this program will also make themselves available to the following benefits:
Since this in an online course, students won't have to take any classes on campus

Students who enroll in this four-course program will receive instruction in the following areas: real estate practices and principals, real estate law, real estate finance and real estate appraisal

Students can receive their Occupational Certificate in Real Estate in only one semester
Graduates will be qualified to take the Ohio real estate exam
How can I get more information on this program?
For more information on Hocking College's Real Estate Certificate contact Program Manager, LaDora Ousley at ousleyl@hocking.edu or (740) 753-7062.