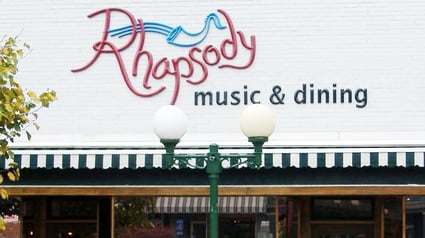 Located on the public square and in the heart of the local arts district in Nelsonville, the local fine dining restaurant Rhapsody Music & Dining has some new summer dishes cooking in the kitchen.
Lead by one of the top chefs in the world, Certified Master Chef Alfonso Constrisciani, has compiled a new summer menu to satisfy your taste buds. Complete with a full bar and large wine selection, Rhapsody is the place to eat this summer. The new summer menus, one featuring their fine dining and the other for pub night, includes fresh salads, tacos, sandwiches, desserts, and more to give you that All-American cuisine.
Rhapsody is ran by the culinary students who attend Hocking College's Culinary Arts program. In 2017, Best Choice Schools rated Hocking's Culinary Arts program as one of the Top 10 Best Culinary Schools in Ohio.
Alfonso, whom overlooks Rhapsody as Managing Director, is an acting professor for students who learn and work at the restaurant. Students cook with locally sourced foods, and create farm-to-plate dishes that capture the culture and charm of Southeastern Ohio.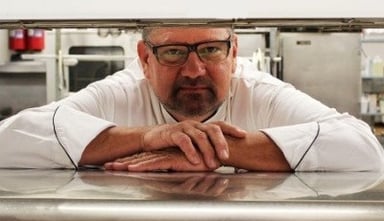 Alfonso, who has more than 75 national and international awards, is one of only 67 Master Chefs in the United States. In 2004, he was named "Restaurateur of the Year" by the International Food and Beverage Forum. Impressively, Alfonso has been awarded 36 gold metals as a member of Team USA at the International Culinary Olympics, and oversaw multiple presidential dinners including President Obama's Inaugural Ball. Alfonso is also a local entrepreneur, owning Plate Farm to Table Catering and Oliver Farms located in Thornville, Ohio.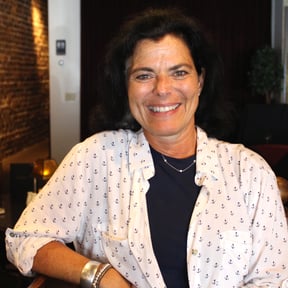 Alongside him works Jennifer Yanity, the Food and Beverage Director and Manager of the Catering Department for Rhapsody. Yanity is a town local who has been working in the restaurant business for more than 30 years, and has been deeply passionate with working with Hocking College students to pursue their dreams in the culinary arts.
Under Alfonso and other professors, students in Hocking College's Culinary Arts program learn how to prepare various foods such as soups, meats, seafood, pastries, and more. Students also learn proper use of tools and equipment, as well as proper cleaning techniques. It is fundamental for students to examine the different roles and jobs within the kitchen, and the importance of each level when it comes to running an established restaurant. Hocking College's curriculum also emphasizes the different methods used to grow food and how those methods vary across cultures. This curriculum deepens these future chefs' knowledge of foods and widens their ability in preparing different dishes in the kitchen.
So, what are you waiting for? Gather up the family and head to Rhapsody this summer and experience the new culinary adventures they're cooking up.