With students back in school and public pools closing, the unofficial close to summer is creeping closer as Labor Day Weekend approaches. So, why not end summer with a bang? Here's a list of fun things to do around Hocking College for a proper summer send off.
Sweet Corn Festival
August 29 — September 1
Millersport, OH
Enjoy all the hot, buttered sweet corn you can eat! Over 70 non-profit food and game vendors will be present to represent Central Ohio's finest civic, school, athletic, social, and church organizations.
SamJam Bluegrass Festival
August 29 — September 2
Piketon, OH
This 4-day festival has an extraordinary lineup, a beautiful venue, and is poised to become one of the finest music events in the Ohio Valley and beyond. SamJam goes on rain or shine. Price for admission is $40 for a 1-day pass and $100 for a 4-day pass.
Athens Harvest Festival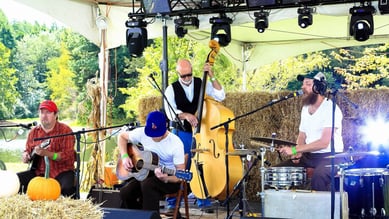 August 31 — September 2
Lake Snowden; Albany, OH
Enjoy a huge regional farmer's market, a professional fireworks display, regional and local Bluegrass acts, local brews, and a focus on Appalachian life, agriculture, community food, and farming initiatives.
Labor Day Cattle Weekend
August 31 — September 3
Glouster, OH
Head out to the ranch and enjoy a cattle roundup, a sorting/cow clinic, a dance, campfire, and potluck dinner. The pool will be open as well, and rustic and fully furnished cabins will be available for rent.
46th Annual Columbus Greek Festival
August 31 — September 3
Columbus, OH
Come and connect with heritage and traditions that are centuries old, but still contemporary in their focus. Stop by the shops, enjoy some music and dancing, visit the exhibits, and enjoy the wonderful Greek pastries. Admission is $5 for adults, $4 for seniors, and free for kids 12 & under.
Canal Winchester Labor Day Festival
September 1 — 3
Canal Winchester, OH
This annual Labor Day Festival is Canal Winchester's largest and longest running event. What began in 1920 as a small gathering called the Fall Festival, is now a local tradition that attracts over 30,000 visitors each year.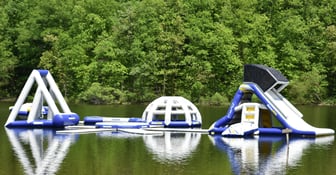 Lake Snowden Water Park
September 1 — 3
Albany, OH
Labor Day weekend is the last weekend to enjoy Lake Snowden's new inflatable water park. The water park has both a grass and sand beach, and will be open from 12PM to 8PM. Tickets start as low as $10 per person.

Labor Day Train Ride
September 3
Nelsonville, OH
Enjoy a relaxing, narrated train ride with the family during a roundtrip ride to East Logan and back. View the remaining historic sites along the scenic Hocking River Valley, as well as the current industry such as gravel mining and lumber processing. The price is $12 for children, $15 for seniors, and $17 for adults.
Upper Arlington Labor Day Arts Festival
September 3
Upper Arlington, OH
Upper Arlington's Labor Day Arts Festival is a 1-day festival that draws over 25,000 people each year and is considered the city's signature event. Located in the beautiful neighborhood setting of Northam Park, the festival showcases the works of local, regional, and national artists working in a variety of media. Activities include performances, art & crafts, refreshment booths, and more. Admission is free.