Pumpkins, apple cider, and haunted hayrides can only mean one thing... fall is officially here! With that, we've compiled a list of things to do near Hocking College this October that will guarantee a spooktacular time!

ATHENS COUNTY
October Weekday Fall Foliage Train Rides
October 4 — 26 • 1PM
Nelsonville Depot (33 W. Canal Street — Nelsonville, OH)
In addition to the Saturday and Sunday trains, the Hocking Valley Scenic Railway will also host Thursday and Friday trips throughout the month of October. One train each day departs the Nelsonville Depot at 1PM for a round-trip ride to East Logan. The coaches are heated as weather requires, but the train also has open-air cars. Each trip last about two hours and cost $17 for adults, $15 for seniors, and $12 for children.

Athens Asylum Walking Tour
October 17, 20, 21, 24, 31 • 2PM — 4PM
Athens Asylum (aka The Ridges — Athens, OH)
George Eberts, an expert on the history of the Athens Asylum, or "The Ridges," will lead an outdoor walking tour of the asylum grounds. The tour will last approximately two hours. George will captivate you with his depth of knowledge while telling you the real stories of what life was like for the residents and staff of the Asylum. Cost varies between $12 and $15.

Ohio Smoked Meat & BBQ Festival
October 19 — 21
Nelsonville Public Square (Nelsonville, OH)
Check out Nelsonville and experience Ohio barbecue at its finest. In addition to the Cabo Wabo competition, the Ohio Smoked Meat and BBQ Festival will be hosting an American Competitive Steak Association (ACSA) competition on Friday, October 19.

Pumpkin Festival
October 20
The Dairy Barn (8000 Dairy Lane — Athens, OH)
Enjoy a family-friendly fall celebration including pumpkin carving, art activities, and games. Cost is $5 per person.

Trunk-or-Treat Train Ride
October 20 & 27 • 6PM
Nelsonville Depot (33 W. Canal Street — Nelsonville, OH)
Taking about two hours round trip, the new Trunk-or-Treat train ride will traverse the spooky Hocking River Valley as many trains have done since 1870. Treats will be available and costumes are encouraged, so all are welcome to dress up. Cost for the ride is $22 for adults, $20 for seniors, and $18 for children ages 3 & up.

Athens Halloween Block Party
October 27 • 6PM
Downtown Athens (Court Street — Athens, OH)
Halloween in Athens has a long and much celebrated tradition that dates back all the way to 1974 when students would quite literally take over Court Street. Court Street, being a road only 3 blocks long that houses over 20 bars and restaurants, has been ground zero for Athens nightlife for as long as anyone can remember. Beginning at 6PM, Honey for the Heart puppets will march down Court Street to Union Street, and then back to Fern Street. Participants will also be able to enjoy live music at one of the three main stages.

---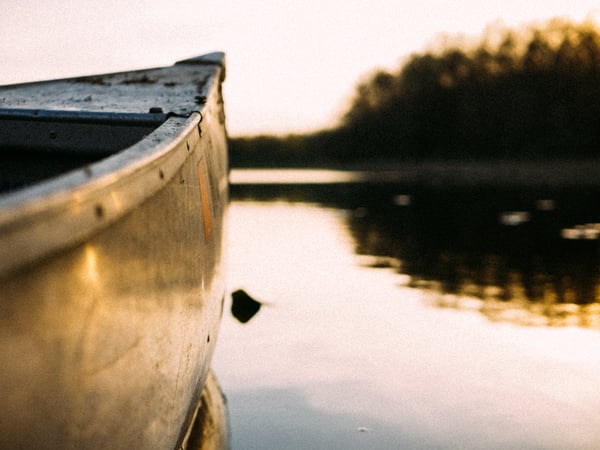 HOCKING COUNTY
Halloween on the Hocking
October 21 & 28
Hocking Hill Adventures (31251 Chieftain Dr. — Logan, OH)
Halloween on the Hocking is a Halloween party that's open to all campers and guests. This event will include pumpkin carving, ghost stories, face painting, tractor rides, a costume contest, s'mores & cider, and more.
---

FAIRFIELD COUNTY
Fairfield County Fair
October 7 — 13
Fairfield County Fairgrounds (157 E. Fair Ave — Lancaster, OH)
The Fairfield County Fair is known as the last and best of the season. The fair provides a family-oriented event and is fun for all ages. Activities include fair rides, a mule and pony show, live music, tractor pull, and much more!
Pumpkin Hike
October 20 • 5PM
Alley Park (2805 Old Logan Rd SE — Lancaster, OH)
Head to Alley Park for a bonfire, concessions, and an evening hike. Pumpkin Carvers are needed. Those interested in carving pumpkins need to arrive at the Alley Park Barn at 8AM with their carving tools.
---

FRANKLIN COUNTY
Upper Arlington Fall Fest
October 14 • 1PM — 5PM
Fancyburg Park (Upper Arlington, OH)
Celebrate the changing of the seasons at Upper Arlington's Fall Fest. Activities include pumpkin carving, inflatables, face painting, apple cider pressing, caramel apple dipping, a chili cook-off, and more.
Haunted Ohio Statehouse Tours
October 19, 20, 26, & 27 • 7PM — 9PM
Ohio Statehouse (1 Capitol Square — Columbus, OH)
Tour the darkened chambers and halls of the Ohio Statehouse for the Haunted Ohio Statehouse Tours. See Lincoln's ghost among a host of historical exhibits on this spooky tour that is appropriate for kids of all ages. Conductors lead visitors through the dimly lit Statehouse by oil lantern light. Tours are limited to 40 people per tour and tickets must be purchased online. The cost is $12 for adults and $6 for children 12 & under.
---

VINTON COUNTY
Midnight at Moonville
October 13 • 3PM — 12AM
Moonville Tunnel (71945 Shea Road — McArthur, OH)
Set inside the infamous haunted Moonville Tunnel, this Halloween-themed event runs until midnight and features local craft vendors, music performances, dramatic storytelling, and a paranormal investigation demonstration. Event is free, but parking is $5.
---

WASHINGTON COUNTY
Front Street Ghost Trek
October 6, 13, 20, 27 • 8PM — 9:30PM
Lafayette Hotel (101 Front St. — Marietta, OH)
Discover the early history of the town, hear stories of vice, accidental deaths, and spirits. The tour will meet at the fountain in front of the Lafayette Hotel and will last approximately 90 minutes. The cost is $15 for adults and $10 for children ages 12 & under.
The Castle Ghost Tours
October 26 & 31 • 7PM — 8:45PM
The Castle (418 Fourth Street— Marietta, OH)
Take a guided lantern tour of The Castle to hear, and maybe even experience, the ghostly apparitions, sounds, and strange occurrences that are recorded to have impacted the staff, volunteers, and guests of The Castle in the past. Tours begin every 15 minutes and last approximately 45 minutes.