An article that ran back in January in USA Today reported that retail giant Walmart is hiring hundreds of truck drivers. In addition, these drivers can expect to earn an annual income of $90,000.
Why is Walmart Hiring More Drivers?
Walmart is seeking more truck drivers to address the current shortage of experienced professionals in this field.
In addition, this need for qualified truck drivers is being attributed to Walmart's same-store sales figures, which hit 3% last year. Without a sufficient amount of truck drivers to deliver the goods their customers require, the chain will be forced to raise their traditionally low retail prices.
What Are the Job Qualifications?
To be hired as a truck driver for Walmart, applicants need to obtain a Commercial Driver's License (CDL), have 30 months of experience over a 3-year period, and a good safety record in order to be considered for employment.
Will the Drivers They Hire Be Getting a Pay Raise?
As of last February, truck drivers employed by Walmart earned one cent extra per mile, as well as additional pay for every load they successfully delivered. This adds up to roughly 89 cents per mile, or an average of $87,500 per year. This is far better than the median salary for truck drivers on national, irregular routes, who earn a median pay of over $53,000 a year.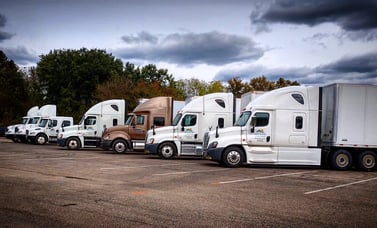 What is a Commercial Driver's License?
According to federal law, in order to qualify for a Commercial Driver's License or Commercial Learner Permit (CLP), applicants must meet the following criteria:
Must be at least 18 years of age to drive & at least 21 years of age to cross
state lines
Pass a Department of Transportation (DOT) drug screen
Possess a valid Ohio driver's license
Be a legal U.S. citizen or permanent resident
Pass a DOT physical which is given by a licensed medical professional that is registered with the Federal Motor Carrier Safety Administration
Where Can I Get the Training I Need to Become a Truck Driver?
Hocking College in Nelsonville, OH offers students the opportunity to obtain a Commercial Driver's License Certificate. In only six weeks, students can graduate and can make their way into this profitable industry.
For more information, contact CDL Training Manager, Elizabeth Gardner, by email at gardnere@hocking.edu or by phone at (740) 753-6148.