For the trucking industry, a shortage of qualified truck drivers means manufacturers' products can be delayed when reaching its customers and consumers. Therefore, a substantial number of drivers are currently needed to help maintain a consistent flow of deliveries that arrive safely and on time.
In addition, having a lack of qualified truck drivers could cause some businesses to either slow or perhaps shut down the production lines until parts for their products arrive.
How Has This Shortage Affected the Economy?
When the economy is strong, there's an increase in the demand for all goods such as food, clothing, automobiles and computers. If manufacturers aren't able to deliver these goods on time, their profit margins will begin to drop.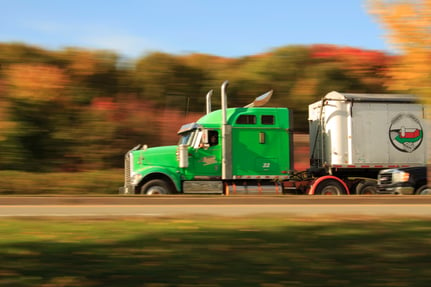 How Massive is the Current Truck Driver Shortage?
According to the American Trucking Associations (ATA), there's currently a nationwide shortage of approximately 51,000 qualified truck drivers. This organization also reports that this figure is up 20,000 from 2013 and 36,500 from 2016.
Is the Need for Truck Drivers Projected to Increase?
The ATA has projected that by 2021, there'll be roughly 100,000 truck driving positions still needing to be filled.
What Skills Do Truck Drivers Need?
Being able to perform the following physical and skill requirements will definitely benefit anyone planning to pursue a Commercial Driver's License (CDL):
Physical Requirements:
Load, unload and secure cargo when required
Pass a drug screening
Pass a Department of Transportation (DOT) physical
Ability to drive irregular hours
Have multi-limb coordination
Visual field of no less than 70 degrees
Skill Requirements:
Work independently
Communicate effectively with dispatchers & mechanics
Customer service skills
Computer skills
Time management skills
Where Can I Get the Training I Need to Become a Truck Driver?
Hocking College in Nelsonville, OH offers students the opportunity to obtain a Commercial Driver's License Certificate. In only six weeks, students can graduate and be on their way into this profitable industry.
For more information, contact CDL Training Manager, Elizabeth Gardner, by email at gardnere@hocking.edu or by phone at (740) 753-6148.