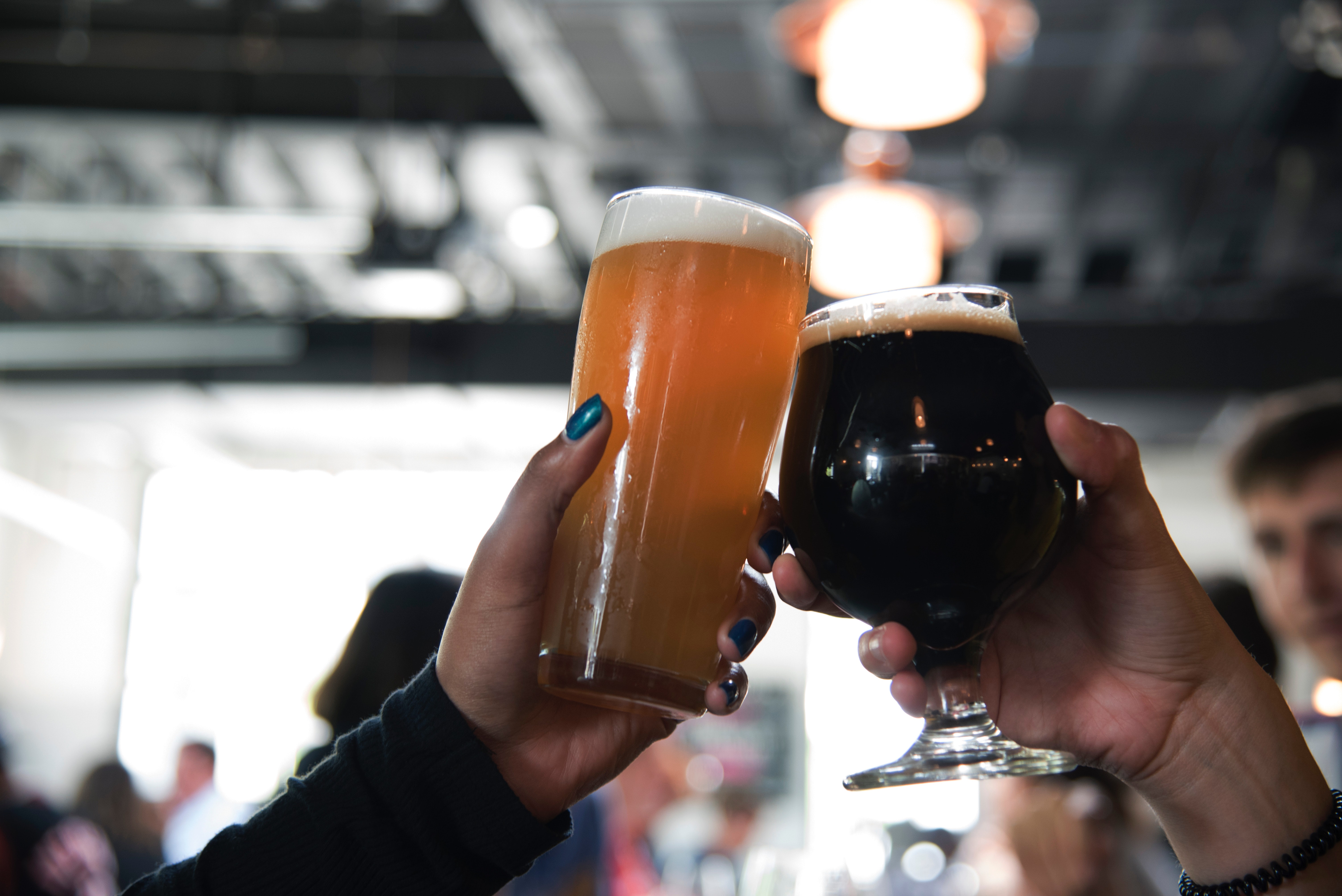 If you're a lover of beer, chances are you typically enjoy your beverage ice cold and in a frosted glass -- but did you know that many chefs use beer in their recipes to add unique flavors to various dishes?
According to an article by the Food Network, beer adds a rich, earthy flavor to soups and stews that makes them taste like they've been simmering for hours.
what to know when Cooking with Beer
Is it safe to serve to your family?
Absolutely! Your guests cannot get drunk from eating food cooked with beer because almost all of the alcohol evaporates during the cooking process.
If a recipe just calls for beer, what type of beer should you use?
Don't cook with a beer you wouldn't want to drink. You add beer to add flavor. If the flavor wasn't pleasing in the bottle, it's not going to be pleasing in your meal.
Are you planning to bake the dish?
If so, Homebrew Academy recommends letting it come to room temperature. According to their article, "A cold beer may interact with the yeast differently and it may not rise as nicely."
Be Bold. Experiment.
According to The Spruce Eats, virtually any recipe that calls for a liquid of any sort could be replaced with beer. Feel free to play around with different flavors, cooking styles, and recipes.
10+ fabulous Beer Recipes to try
Looking to try a beer recipe for your next meal? Here are some ideas on where you can start:
Beer-Braised Turkey Tacos

are packed with flavor and are low in fat. They're also high in protein and essential minerals like selenium.

Beer-Battered Fried Chicken is said by others to be a customizable and easy dish.
Another quick and easy recipe is for a beer marinade. The beer brings a lot of flavor to chicken dishes. Try this Beer and Lime Marinade.
Milk Stout can be used in this chocolate cake recipe.
Beers with a sweet or nutty taste can add depth to desserts. Check out this blog on 9 desserts that feature beer as the main ingredient.
Beer adds richness to fish without adding fat. Check out this Chinese Style Beer Fish recipe.
Want something to keep you warm this winter? Check out this fan-favorite beer chili.
Butternut Squash Risotto calls for 1 cup of lager. This adds a lot of richness without making the dish taste too sharp.
Amber beer for Cajun Shrimp Skillet.
A light beer is good for a Carolina Crab Boil.
---
Find this blog interesting?
Hocking College has two programs that you might be interested in!
Click here to learn more about Culinary Arts
Click here to learn more about Fermentation Science