How would you like to have multiple job offers after 5 weeks of training, and possibly receive grant money to help pay for it?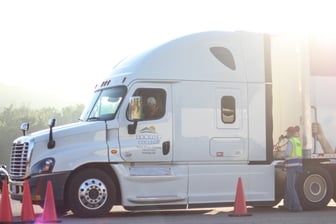 Trucking is currently one of the leading industries worldwide. According to the American
Trucking Association, the industry needs over 80,000 CDL Class A and B drivers nationwide. Hocking College offers a Commercial Driver's License (CDL) Certificate program that trains students for Class A Commercial Driver's License and Hazmat Training.


CDL Certificate Program at Hocking College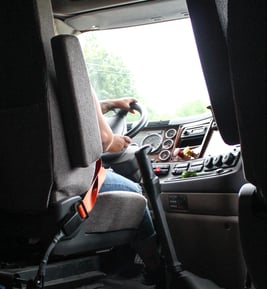 Hocking College's CDL program lasts for four weeks, a total of 160 hours, after which students can test for the state-licensed CDL exam. The equipment used for training is conventional model tractors with 53' trailers. The first 40 hours of training consist of classroom work where students learn the rules and regulations of truck driving and how to be proficient drivers. Classes are small with qualified instructors who are professionals in the field and care about student success.
Students then transition to hands-on learning in our industry-standard vehicles. Hocking College's behind-the-wheel training is more extensive than what the state requires.
Ways to Pay for Training
Hocking College offers all-inclusive pricing with all of its programs. The CDL Certificate Program includes all course books, the DOT physical and drug screen, the CDL permit, the CDL test and the license fee. The college also supplies a vehicle for training and the skills test.
There are many options available to students to help cover the cost of training. There is a grant through the Short-Term Certificate Grant Program with the Ohio Department of Higher Education (ODHE) for those students who qualify. Eligible students usually receive $2,000.
Ohio residents are also eligible for the Choose Ohio First Grant, which provides funding for in-demand careers, including CDL.
Money is also available through the Workforce Innovation and Opportunity Act (WIOA), VA funding for Veterans, and Fannie Mae Loan. Some companies will also pay for training.
To Learn More
Contact Jimmy Kern, the CDL Training Manager for Workforce Development at kernj40015@hocking.edu.