Hocking College recently welcomed the new Agroecology Program Manager, Sasha Sigetic.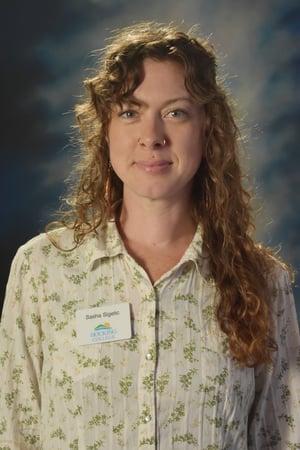 Sasha is a Cleveland, OH native who's loved the Athens and Appalachia area from an early age. Whether spending time with the horses and cows at her aunt and uncle's farm, to running through the hills, this area has always felt like home to her.
What is Sasha's Educational Background?
After graduating from Ohio University in 2004, Sasha moved to Austin, TX where she pursued a career in ceramic arts. While living in Austin, she discovered permaculture and in 2007 received a Permaculture Design Certificate from the Texas Institute of Practical Sustainability. This achievement sparked her interest in sustainable living beyond the everyday acts of recycling and eating local & organic food.
How Did Sasha Put Her Education to Use?
Upon returning to the Athens area in 2008, she and a group of like-minded individuals purchased a piece of land where they could begin building their own sustainable and permaculture-based farm.
While searching for their personal piece of paradise, she and the others built and lived in a yurt for 7 and a 1/2 years on a friend's property. They lived there until they were able to purchase an old farm nearby and build enough infrastructure to live there.
During these years, Sasha managed Integration Acres, a local goat dairy and creamery. She managed the goat herd and other employees responsible for milking, while the owners produced the cheese and other value added products. This real life, hands-on experience enabled her to start her own dairy goat herd and offer the area's only goat milk herdshare which is going on to it's sixth year in operation.
What Other Interests Does Sasha Have?
In addition to breeding up a herd of rare, heritage breed British Guernsey Goats, Sasha uses them to clear invasive species (a job which they don't mind in the slightest) and to add fertility to the overgrown pastures that will eventually become a diverse, multi-species food forest.
When Did Sasha Join Hocking College?
Sasha joined Hocking College during the Spring 2019 term as an adjunct. For her, teaching has always been a passion that she has practiced throughout her career. She has taught everything from after school art classes to the disadvantaged youth in Austin, to Permaculture Design Certification courses at Solid Ground Farm located in Millfield, OH. She also homeschools her 9-year-old daughter who hopes to someday take over the family farm.
What Goals Does She Have for the Program?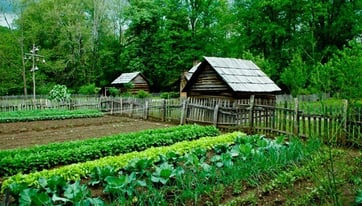 Sasha's goals for the Agroecology Program include getting young people interested and excited about farming, as well as emphasizing what a fulfilling and worthwhile career becoming a professional farmer can actually be.
Another ambition of hers is turning the farmland on the Logan Campus into a "shining gem" of sustainable agriculture.
She also hopes to enlighten her students to the real cost of traditional farming methods that involve the use of harmful steroids and pesticides.
Are There Any Prerequisites for Enrolling in Hocking College's Agroecology Program?
No. Students don't need any previous farming experience to enroll in the program.
All students need in order to excel is a willingness to learn and a good work ethic.
Who's the Ideal Student for This Program?
Sasha hopes to attract students of all ages, but especially women and people of color who've been disenfranchised from this field for far too long.
---
For more information on Hocking College's Agroecology Program, contact Sasha Sigetic by email at sigetics@hocking.edu or by phone at (740) 753-6283.