Students in Hocking College's Cybersecurity and Network Systems program now have a more convenient route towards earning their bachelor's degree thanks to the new 3+1 partnership with Franklin University.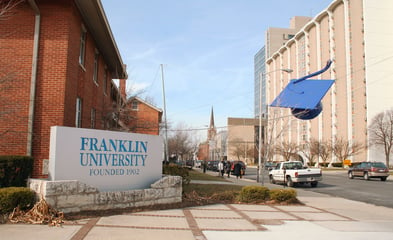 Founded in 1902, Franklin University is a four-year, non-profit private school in Columbus, Ohio, that specializes in helping non-traditional adult students realize their academic aspirations. Currently, this institution has partnerships with 230 other community colleges and has over 45,000 alumni worldwide.
What Is a 3+1 Partnership Agreement?
A 3+1 partnership agreement involves a two-year school forming a mutually beneficial partnership with a four-year institution. Primarily these relationships provide associate degree holders with opportunities to earn their bachelor's degree at a four-year school, saving them time and money.
How Does This Partnership Work?
Students obtain their associate's degree from Hocking College and will transfer to Franklin University after graduation. A Franklin University representative will then assist students with their admissions/financial aid steps toward acceptance and registration for their first semester there. Students begin their last year of classes at Franklin University completely online in an engaging learning environment.
How Do I Know If I'm Qualified?
Students who are interested in this academic pathway should fill out a Franklin University Undergraduate Application. Students should then send their official college transcripts to the university at the address below.
Franklin University Transfer Office
201 S. Grant Avenue
Columbus, OH 43215
Students can also send electronic transcripts to transcripts@franklin.edu. It can take up to two or three weeks for official evaluation once the transcripts are received. Applicants will then receive an email after the evaluation process is complete. If accepted, students will then pick out their classes with a Franklin University representative either in person at Hocking College or by phone. After registration, students will be assigned an academic advisor to help them stay on track and register for classes in the future.
In addition to applying, students will also need to complete the FAFSA for the academic year they'll be attending. The school code for Franklin University is 003046.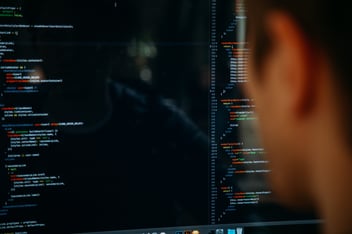 What Are the Advantages of This Partnership?
There are several advantages to this academic partnership, which includes:
Saving money by only paying one year at a university's tuition cost
Students won't need to seek out or apply to a variety of other four-year schools
Franklin University's classes are all online so students won't have to relocate to pursue their bachelor's degree
The degree pathway will be clearly defined
Hocking College and Franklin University will work together to make sure each student's credits are transferable
Non-traditional students will have a more flexible route towards obtaining their bachelor's degree
---
For more information on the 3+1 Partnership Agreement between Hocking College and Franklin University, contact Shirley Hayes directly at 740-297-9738.
For more information on Hocking College's Cybersecurity and Network Systems Program, contact Cybersecurity and Network Systems Program Manager, Mark Riley at rileym24177@hocking.edu or by phone at 740-753-7209.