For many, 2020 is a year of firsts: from the first time experiencing a major pandemic to the first time experiencing a statewide lockdown. But for many students, it's also the first time they will take an online course.
While online learning has many benefits for students, it does come with its own sets of challenges.
"One of the benefits of taking an online course is the ability to attend class from anywhere (with available WIFI); your home, a coffee shop, a park, the lake — virtually anywhere," said Sean Terrell, dean of workforce development and community engagement at Hocking College. "This can often be the greatest challenge, as well. Taking classes online requires discipline."
If you're considering taking an online course or have already started one, here are the top ten tips to be successful with online learning from the faculty at Hocking College.
Log into your course daily.
Submitted by Adam Fowler, program manager of the electric, carpentry, and advanced energy programs at Hocking College.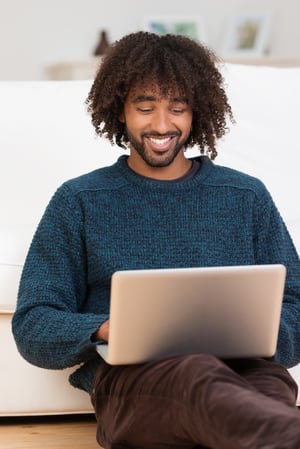 Rome wasn't built in a day — and believe it or not — most of your courses probably weren't either. Many courses were quickly adapted to fit an online format to keep students on track for graduation, so they are still likely undergoing some tweaks to make them perfect.
Logging in every day will allow you to double-check for any new announcements, updated deadlines or issues that other students are having with the course.
According to Fowler, adopting this practice "will help assure that you don't miss anything that may be due or a question that may be helpful from fellow students."
If a digital learning environment is challenging for you, make it tangible.
Submitted by Jennifer Johnson, program manager of the ecotourism and adventure leadership program at Hocking College.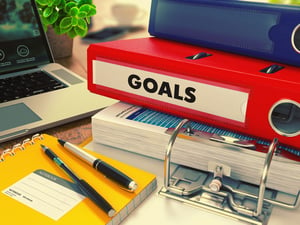 Online learning can be a challenge for students who learn best kinesthetically or by touch.
To accommodate this learning style, Johnson recommends printing assignments and making a binder to organize all of your work.
She also encourages you to dive in, even if you feel overwhelmed.
"Just get started," she said.
Communication is KEY!
Submitted by Emily Davis, program manager of the theatre program at Hocking College.
One of the things I try to drill with my classes is that it should feel like you are OVER communicating with your instructor.
Davis feels the same way.
"Communication is KEY!" she said, "Stay in contact with your advisor, your Program Manager and your instructors. We are all on the same team, and if you have questions or problems, it is up to you to reach out and let someone know."
Treat the class like a regularly scheduled experience.
Submitted by Susan Dietz, program manager of the early childhood education program at Hocking College.
With online classes, it is incredibly easy to forget to check-in on a weekly basis, just because there isn't a physical class that you have to go to.
Dietz (and several other instructors) recommends blocking time on your calendar to complete your online coursework.
"Stick to a time each week to complete the required tasks," she said. "[It] is a great way to prepare for a future that will be more technology-based in the workplace."
Don't procrastinate!
Submitted by Dr. Anne Loochtan, dean of allied health and nursing and public safety services at Hocking College.
As tempting as it is, don't wait until the last minute to complete online coursework assignments no matter how busy your week is. Glitches happen, even with tried-and-true software, so make sure you've got wiggle room.
And as Loochtan, warned, "Faculty do not work 24/7, so a question at 11:50 p.m. will likely not be answered until the next day."
Don't let this be the reason you get a "0" on your next online assignment!
Establish a comfortable working space.
Submitted by Roger Deardorff, commander of the Ohio Peace Officer Training Academy at Hocking College.
Having a distraction-free and comfortable space where you can work on your assignments is instrumental in being successful with online classes.
Deardorff even suggests making sure the area is "climate controlled" and not too hot or too cold. This will allow you to function at your optimal performance level.
Take advantage of free resources in the Academic Success Center.
Submitted by Erin Boward, the director of academic support and disability resources at Hocking College.
It's okay to admit when you need help or don't understand a concept.
Luckily, students at Hocking College have access to free tutoring services through the Academic Success Center.
Tutors are available both remotely and in-person.
The Academic Success Center is also available if you require disability accommodations. If you need these accommodations, please contact Erin Bowald at 740-753-7103.
Make a calendar with due dates.
Submitted by Kimberly Ephlin, program manager of the medical laboratory technician and medical assisting programs at Hocking College.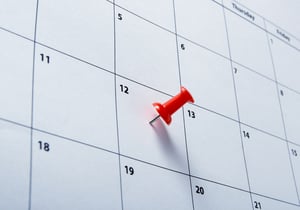 One of the easiest ways to stay organized for an online class is to make a calendar of due dates under your school email account. Ephlin also highly recommends setting reminder alerts on your phone.
"Online courses are less forgiving when you miss a deadline," said Ephlin.
"In most cases," Loochtan added, "the deadlines are hard-coded into the course and cannot be changed. If a student missed the deadline, chances are good that the student will receive a '0' for that assignment."
Read EVERYTHING.
Submitted by Kelly Barron-Holcomb, program manager of the water and wastewater management program at Hocking College.
Take it from one of the primary instructors whose course is offered 100% online: Read EVERYTHING and read it THOROUGHLY.
"There is a lot of important information that can be missed if you skip documents and announcements," said Barron-Holcomb.
Debbie Arnold, office manager for the Natural Resources department, even recommends reading ahead when possible.
Eat healthily and get plenty of rest.
Submitted by Ashlynn Lucas, program manager of the criminal justice program at Hocking College.
If one part of the body suffers, the consequences usually manifest in other ways.
That's why Lucas thinks it's equally important for you to "eat healthy, exercise and get plenty of rest."
And doctors agree.
According to a 1999 study at the University of Chicago, restricting sleep to just 4 hours per night for a week brought healthy young adults to the point that some had the glucose and insulin characteristics of diabetics.
---
"It's a marathon, not a sprint," concluded Terrell. "It's not always what you want to do in the moment, but you will always feel a sense of accomplishment when you successfully complete [your online courses]."