Happy New Year! Now that the holiday season has passed, it's time for you to unwind & enjoy some time to yourself in order to fully recover from the hectic holidays. Below are several events we've found taking place this month near Hocking College for you to enjoy.

ATHENS COUNTY
Rhonda Vincent & The Rage
January 13 • 3PM
Stuart's Opera House (52 Public Square — Nelsonville, OH)
One of the most decorated artist in the field, Rhonda Vincent has been famously crowned as the "New Queen of Bluegrass" by the Wall Street Journal. Vincent's music incorporates savvy contemporary touches while drawing deeply from the authentic traditions of classic bluegrass, with a flawless band that can execute break-neck instrumentals to heart wrenching ballads. Vincent has also performed and recorded with the best of the best, including Dolly Parton, Willie Nelson, Keith Urban, Alan Jackson, Faith Hill, Martina McBride, Daryle Singletary, Richard Marx, Hank Williams Jr. and more. Tickets to this event cost between $29 - $34.
Finding Neverland
January 22 • 7:30PM
Templeton-Blackburn Alumni Memorial Auditorium (47 E Union St. — Athens, OH)
Finding Neverland tells the incredible story behind one of the world's most beloved characters, Peter Pan. Playwright J.M. Barrie struggles to find inspiration until he meets four young brothers and their beautiful widowed mother. Spellbound by the boys' enchanting make-believe adventures, he sets out to write a play that will astound London theatergoers. With a little bit of pixie dust and a lot of faith, Barrie takes this monumental leap, leaving his old world behind for Neverland, where nothing is impossible and the wonder of childhood lasts forever. Tickets are $30 for the general public, $22 for students, and $27 for seniors.
Athens 10 For $10 Wine Tasting
January 23 • 6PM
Athens Uncorked (14 Station St. — Athens, OH)
Come to Athens' new favorite wine tasting! There will be 10 wines available to sample for just $10, including whites, reds, dry and sweet wines. The full food menu at Athens Uncorked will be available to order, as well as all the bottles of wine from the tasting. Cost to attend is $10. Participants must be 21 years or older.
---

FRANKLIN COUNTY
Conservatory Aglow
January 1 & 2 • 10AM — 5PM
Franklin Park Conservatory & Botanical Gardens (1777 E. Broad St. — Columbus, OH)
Artfully placed light installations highlight the lush horticulture displays within the interior biomes and courtyards, while the classic poinsettia plant floods the Dorothy M. Davis Showhouse with rich holiday colors. The Paul Busse model railway, hand-blown glass ornament trees, and family-favorite poinsettia trees provide the perfect backdrop for photo opportunities. Cost is $18 for those between the ages of 13-59, $11 for children between the ages of 3-11, and $15 for adults 60 & over.
Pop Culture Day
January 5 • 10AM
Ohio History Museum (800 E. 17th Ave. — Columbus, OH)
Did you know Superman was created in Cleveland? How about that some Ohio animals served as the inspiration for fantastic creatures in myth and literature? Explore Ohio's many connections to popular culture throughout history at Pop Culture Day! Enjoy programs and activities about animals, Star Wars, Disney, Superman and more! Cost of admission is $12 for adults, $6 for kids ages 4-12, $10 for seniors, and free for kids 3 & younger.
---
HOCKING COUNTY
Winter Hike at Hocking Hills
January 19 • 9AM
Hocking Hills State Park (19852 OH-664 — Logan, OH)
Join the Annual Hocking Hills Winter Hike to view the beauty of the hills, caves, and waterfalls in winter. This 6-mile hike will start at Old Mans Cave and continue to Ash Cave with a stop at Cedar Falls for refreshments. Transportation is provided back to parking area near Old Mans Cave.
---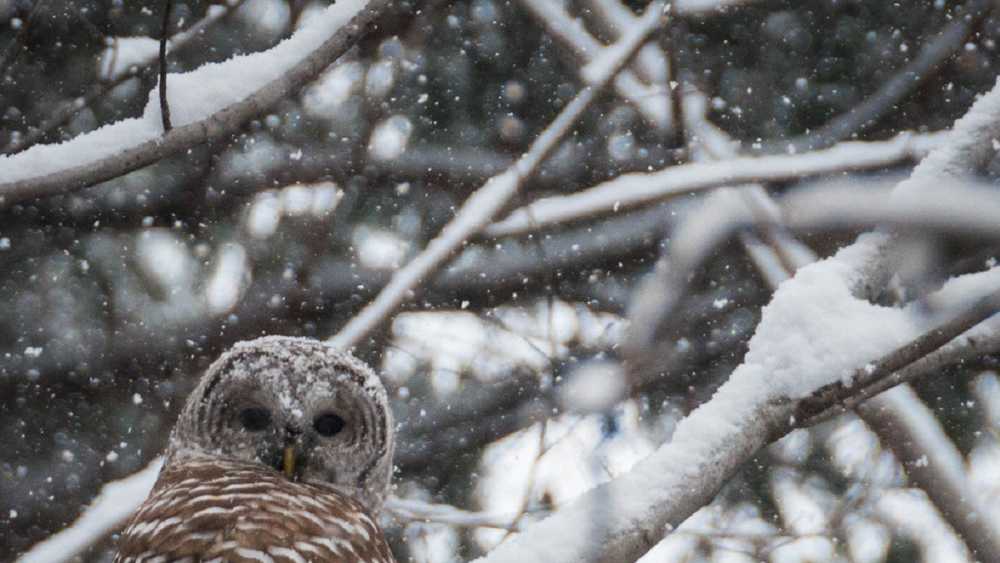 Vinton County
Owl Prowl
January 4 • 5:30PM
Lake Hope State Park (27331 OH-278 — McArthur, OH)
Let the light of the moon illuminate the owls of the forest as we try to lure them in with calls on this short walk (less than 1 mile). Cost is free and those interested in attending should meet at the archery range.
---

WASHINGTON COUNTY
Digging the Past - Archaeology Day
January 19 • 9:30AM
Campus Martius Museum (601 2nd St.— Marietta, OH)
Campus Martius Museum's annual archaeology day will feature many new displays from private collections. Along with many prehistoric objects, materials recovered from 18th century native and military camps located in Ohio will also be on display. Admission is $7 for adults, $4 for students, and free for children five & under.