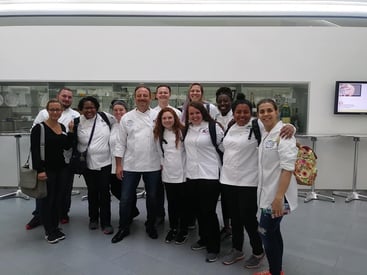 Eleven Hocking College Culinary students, Master Chef Vincenzo Sclama, and a chaperon spent two weeks exploring the country of Germany this past June.
Since 2014, this trip was the idea of Sclama for the purpose of exposing his students to the sights, sounds, and tastes of another culture.
The group visited the German state of Bavaria and divided their time between Munich and Nuremberg. There they visited several local culinary schools, hotels, restaurants, bakeries, butcher shops, breweries, and a gingerbread outlet store.
Some of the sights the group got to tour were the Neuschwanstein Castle, Nymphenburg Palace, Weltenburg Abbey, and the Dachau Holocaust Memorial Site.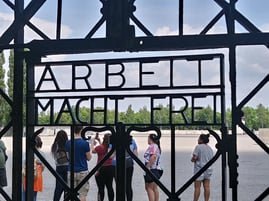 In addition to introducing his students to different cuisines and cooking techniques, Sclama's secondary goal was to get them out of their normal everyday environment and show them "how big the world really is."
In regards to future trips abroad, Sclama stated that the next destination he and his students might be visiting would be Italy.
To see some additional photos of their trip, visit the Hocking College Culinary and Hospitality page.