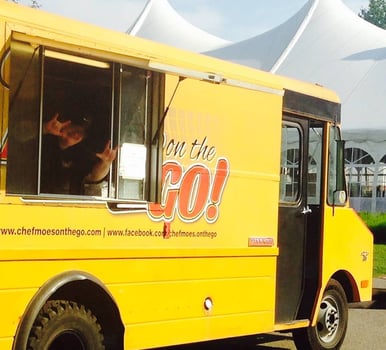 By the age of eight, Maureen "Moe" Michels knew exactly what she wanted to do when she grew up... own her own restaurant.
A native of Painesville, Ohio, Michels passion for cooking was inspired by her mother who was a Home Economics teacher and the fact that she came from a very large family. Her family was so big that a typical Thanksgiving Day dinner at her home required place settings for up to 60 guests.
After high school Michels entered the male-dominated, Cleveland-area food service industry where she might have remained for the duration of her career. However, that changed the day her father who was an English teacher brought home a brochure about the Hocking College Culinary program.
Michels visited the Hocking College campus and decided to enroll in the program in 1992 and in 1994, she graduated with an Associate's Degree in Culinary Arts and a GPA of 3.65.
"The year I started at Hocking the Culinary Program was branching out and some new opportunities were available to the students," said Michels, "It was up to us to take advantage and I jumped on every one I could."
Michels said she was most appreciative about the school's hands-on approach to learning and the level of enthusiasm her instructors brought to their culinary classes.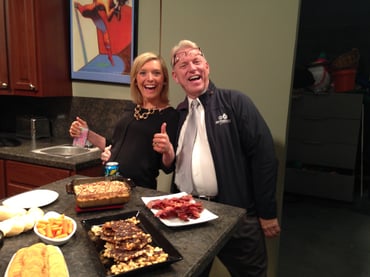 "Our chef instructors were there every step of the way with us," Michels recalled.
She added that the chef's also excelled atsharing their own experiences and cheering students on to get involved with The American Culinary Federation Chapter in Columbus.
Outside of the classroom, her instructors encouraged their students to volunteer their time and talents in exchange for real-world work experience.
"We volunteered our time for the Big Brothers and Big Sisters Event at The Limited in Columbus and other events," said Michels, "We got to work with just about every top chef in Columbus and developed relationships and networked."
Another similar experience involved Michels and her classmates traveling to Clarksville, Tennessee where they helped the culinary staff at a hotel prepare for a huge event.
As a result of the support, encouragement and hands-on training she received at Hocking College, Michels went from being a C student in high school to making the Dean's List.
After graduation, Michels held a variety of jobs from working for a catering company to being an executive chef and purchasing manager and a restaurant consultant.
One of the highlights of her career was doing a regular cooking segment on Fox 28/ABC 6 in Columbus, Ohio from 2003-2015.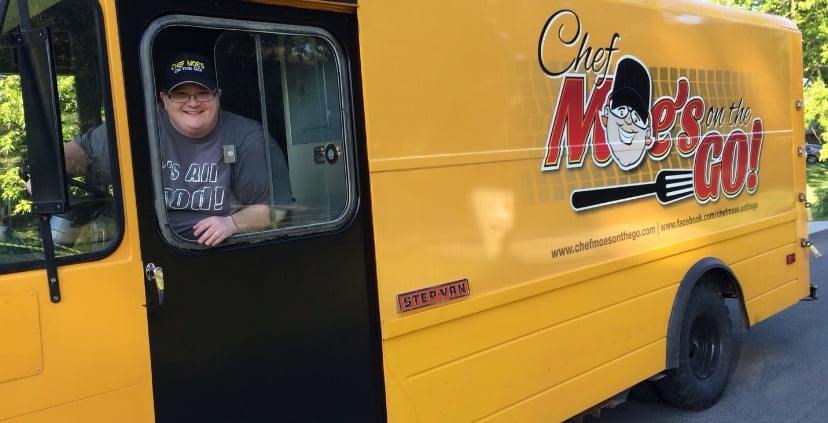 More recently, Michels decided to become an entrepreneur and enter the food truck/catering arena. Her latest business venture is Chef Moe's on the Go, and her business partner is a 1973 Chevy Step Van named Bernadette. Together, they travel throughout Ohio doing everything from serving lunches to participating in local festivals and catering events like reunions. Each week Michels posts what locations her food truck will be visiting and what she'll be serving on her Facebook page.
Some of Chef Moe's specialties include her steak hoagie, homemade strawberry salad and three-layer volcano cake.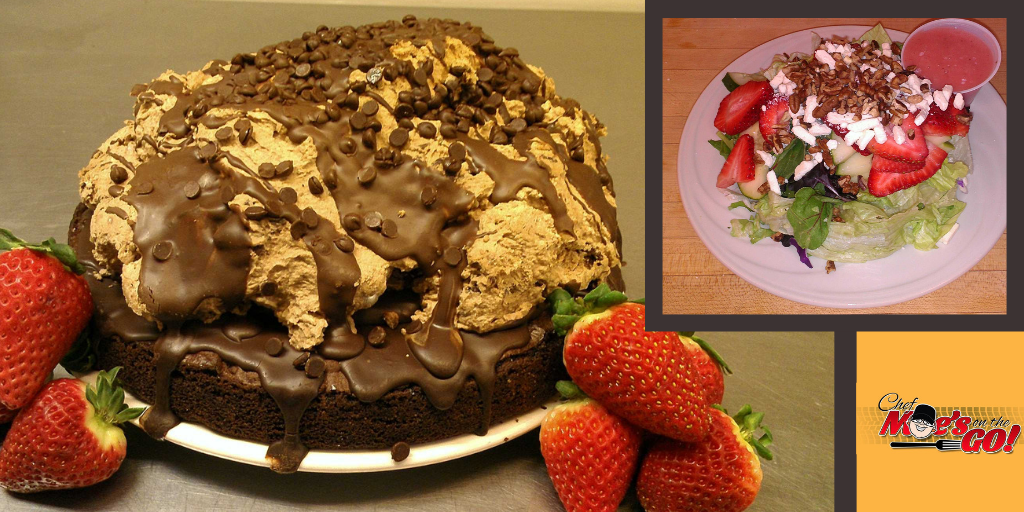 Local residents in Nelsonville will be able to sample Michels cooking this fall when she and Bernadette participate in Hocking College's annual Homecoming event slated for September 20-22.
Michels stated she's very excited to be coming back to Hocking College. In particular, she's looking forward to seeing how much the campus has changed since her days as a student here.
Looking back, Michels credits her time at Hocking College with preparing her for all the unanticipated twists and turns her culinary career has taken.
"Between 1993-1994," said Michels, "My class was Hocking's first Hot Food Competition Team and we competed against Columbus State for Regionals."
According to Michels, experiences such as this helped build her self-confidence and inspired her to not be fearful of taking chances and trying new things.
To learn more about Chef Moe's on the Go click here or visit her foodtruck at the 2019 Homecoming on Saturday, September 21. Hope to see you there!