Culinary history was made when Chef Dominique Crenn is best known for gaining three Michelin stars for her restaurant, Atelier Crenn, in San Francisco, CA. Three Michelin stars is the highest accolade that can be awarded.
What is the Michelin Guide?
Written by trained anonymous food inspectors, the Michelin Guide rates restaurants from North America, South America, Europe, and Asia Pacific from 0-3 stars.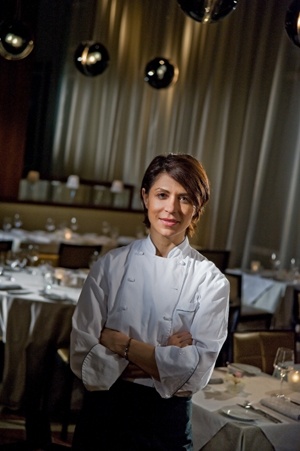 The concept for this series was invented in 1889 by tire entrepreneurs, Andre & Edouard Michelin, for the purpose of assisting travelers by recommending places they could potentially visit, stay, and dine.
Who is Dominique Crenn?
Named the World's Best Female Chef in 2016, Crenn is originally from France. Her restaurant Atelier Crenn is located in San Francisco and opened in 2011. Currently, Atelier Crenn is only one of five three-star restaurants across the globe helmed by a woman.
Will More Women Be Assuming Executive Chef Roles in the Future?
According to Hocking College's Hospitality & Culinary Arts Program Manager, Susie Krutsch, the outlook for women aspiring to assume more decision-making roles in the culinary industry is "better than it has ever been."
She added that "for the first time since it opened 70 years ago, the Culinary Institute of America has more women than men enrolled."
Krutsch also noted that "we have more women than men enrolled in our Culinary programs. Perhaps with more (trained) women in the field and more available for executive positions, the tide will change."
What Are the Advantages of Becoming a Culinary Arts Professional?
Do you enjoy cooking or baking? Is your favorite television channel The Food Network? If so, then perhaps you should consider becoming a culinary arts professional. There are several advantages that comes with this career choice, including:
A high demand for e

xperienced chefs and bakers

Job seekers have a variety of career opportunities to choose from
It's a gender neutral industry
Experienced chefs could make a median pay of $45,950
Industry standards indicate that between 2016-2026, there'll be a 10% increase in job availability
Where Can I Get the Training I Need to Enter the Culinary Industry?
Hocking College in Nelsonville, OH has a program that offers students the chance to obtain an Associate of Applied Business in Culinary Arts in only two years. To find out more about Hocking College's Culinary Arts program, contact the Program Manager, Susie Krutsch, by email at krutschs@hocking.edu or by phone at (740) 753-7608.