Hocking College prides itself on offering programs that are in demand and growing. The legal cannabis industry is one such industry anticipated to grow to 38.2 billion by 2028 in the US, according to businesswire.com. And according to mjbizdaily.com, Ohio's Medical Cannabis industry is projected to reach over $500 million in sales this year. Those numbers create an opportunity for Hocking students to have career options in Ohio.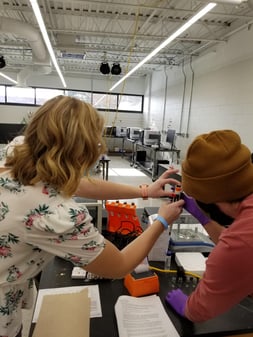 In September of 2018, Hocking College gained accreditation from the Higher Learning Commission to offer an Associate Degree in Laboratory Sciences with a major in Cannabis Laboratory. Once Hocking College received this accreditation, the school became the first community college to offer such a program in the United States.
This program provides students with an interdisciplinary education, where science, history and hands-on training combine to teach students all aspects of the cannabis industry. Students take classes in botany, microbiology, laboratory sciences, the cannabis supply chain and economics. They also learn about the history of cannabis and humans, how it has affected society and wellness, industry regulations, and compliance.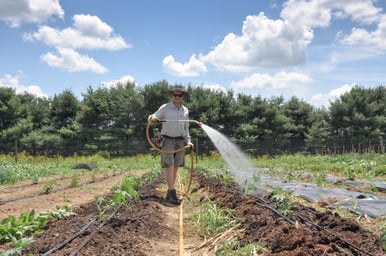 All of Hocking College's programs are hands-on, experience-based learning. To continue this type of learning in the Laboratory Sciences with a major in Cannabis associates degree, our Agroecology Program stepped in, supplying a plant that comes from the same species for our students to use in their classes. Through a research license from the Ohio Department of Agriculture, the Agroecology program grows hemp that our laboratory science students then use in their classes. They analyze moisture content, water activity, terpenes and cannabinoids.
Hocking College built a state-of-the-art lab with specific industry-standard equipment. Students in the program will use moisture balances, water activity probes, pH meters, analytical balances, volumetric pipette, mini-G, centrifuges, incubators, a cryo mill, three high-performance liquid chromatography (HPLC) and three gas chromatography with flame ionization detection (GC-FID). Students learn how to use all of this from day one.
They learn about cultivation, how to tend to buds, and what nutrients are needed for plants to grow. They learn the extraction process and how to collect the crude oil from the plants. Then they learn how to process that oil, formulating it to create various products to be sold.
Also, part of the program is a 200-hour internship that students need to complete. The college currently is partnered with a few local businesses so students can fulfill this requirement. The businesses Hocking currently has agreements with are Pharmacann in Buckeye Lake, Queen Bee Farms (a hemp farm) in Vinton, and Appalachian Pharmaceuticals in Jackson.
Once students complete the program, they can begin working in a variety of jobs, such as field/sampling technician, laboratory technician, business manager/sales rep, extraction technician, cultivation technician, quality manager, technical manager, or compliance manager.
For more information about the Associate of Laboratory Science degree with a major in Cannabis Laboratory, contact admissions at admissions@hocking.edu or call admissions at 740-753-7050.