Thirteen students from Hocking College's Culinary Program and Master Chef Vincenzo "Enzo" Sclama departed for a trip to Northern Italy on Sunday, May 26.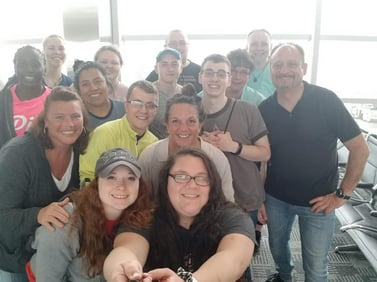 Over a period of two weeks, Sclama and his students will be visiting cities like Asti and Turin. Some of the activities they'll be taking part in include food tours, visiting a winery, butcher shop, a self-sustainable farm and taking cooking classes.
Last June, 11 culinary students, Sclama and a chaperon spent two weeks exploring the country of Germany.
That group visited the German state of Bavaria and divided their time between Munich and Nuremberg. There they visited several local culinary schools, hotels, restaurants, bakeries, butcher shops, breweries, and a gingerbread outlet store.
Some of the sights the group got to tour were the Neuschwanstein Castle, Nymphenburg Palace, Weltenburg Abbey, and the Dachau Holocaust Memorial Site.
Have You Considered a Career in Culinary Arts?
Are you a cooking or baking enthusiast? Do you have a head for business? Or is your favorite television channel the Food Network? If this sounds like you then perhaps you should consider becoming a culinary arts professional.
Getting into the culinary arts field has several advantages in that it's a high demand field. This profession offers job seekers a variety of career opportunities to choose from, including becoming an executive chef, food production manager, banquet chef, purchasing manager and more. In addition, the industry standards for culinary professionals indicates that between 2016-2026, there will be a 10% increase in job availability in this field.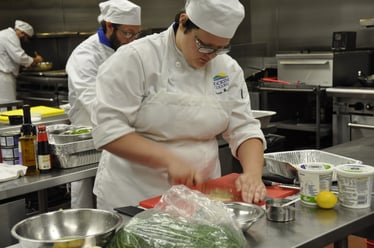 Where Can I Get a Degree in Culinary Arts?
Hocking College in Nelsonville, OH
has a program that offers students the chance to obtain an Associate of Applied Business in Culinary Arts in only two years.
Rated as one of the Top 10 Best Culinary Schools in Ohio by Best Choice Schools in 2017, Hocking College's Culinary Arts Program incorporates cooking and management skill training in a state-of-the-art cooking laboratory.
Where Can I Get More Information About This Program?
To find out more about Hocking College's Culinary Arts Program, contact Hospitality and Culinary Arts Program Manager, Susanna Krutsch, directly at krutschs@hocking.edu or call (740) 753-7608.